Who We Are
We are committed to assisting our clients in achieving accelerated returns on their Oracle® investment and maximizing the potential of what the Oracle system has to offer them.
Our clients invest in Oracle because they are driven by a vision of competitive advantage and strategic gains. In pursuit of this goal, they expect to realize benefits in the following traditional areas: lower operating costs, streamlined operations, increased productivity, improved quality and accuracy, better customer satisfaction, and increased profits. Achieving this vision requires a world class system, a talented project team guided by experienced consultants and the unwavering support of senior management. Our goal is to assist our clients in fulfilling this promise.
Oracle implementations require skillful management of people, processes, and technology. These projects involve big changes in how people work. The simultaneous introduction of new data, new tools, new forms, new reports, new screens and pages, and changed business processes can be overwhelming to even the most sophisticated user. To lead an organization through such change, you have to understand the past, manage the present, and paint the vision for the future.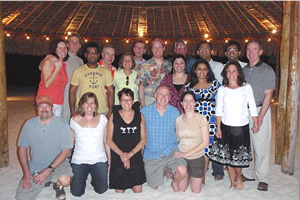 TECHcelerate consultants possess the necessary combination of industry knowledge, product knowledge and practical experience to guide project teams through this challenging process. Interpreting requirements, evaluating feasible options and selecting the most appropriate solutions requires an in depth understanding of both the functional and technical capabilities inherent within the system. It is this versatility that distinguishes TECHcelerate consultants from their contemporaries at other consulting firms and allows us to accomplish our customers' objectives in a fraction of the time.
In order to achieve the maximum benefit from the Oracle system, the functional and technical considerations involved in the setup and ongoing maintenance of the system, warrant equal attention. Oftentimes companies and consulting firms alike allocate a disproportionate amount of time toward functional requirements while overlooking many of the technical prerequisites that must be addressed to achieve the desired results.
Recognizing this opportunity and the overall demand for Oracle technical skills we have modeled ourselves accordingly and developed a comprehensive portfolio of technical services intended to facilitate business process improvement including reporting and forms development, integration and conversion assistance and extending the capabilities of the Oracle applications through workflow and custom development initiatives when customer requirements exceed the capabilities of the standard system. Additionally, we are certified to provide Oracle DBA services including installs, upgrades, patching and performance tuning.
In summary, TECHcelerate will ensure that each client receives the attention and services required to meet its unique needs, while maintaining consistency and quality as we provide our clients with business solutions that meet their current and future needs. Our clients will benefit from the combination of our intellectual capital and lessons learned from previous engagements involving clients of similar profile and applying it for the benefit of each subsequent customer.